I dag våknet jeg veldig tidlig, og bestemte meg for å få med meg en forhåpentlig spektakulær soloppgang. Og jeg ble ikke skuffet 🙂
Today I woke up very early, and decided to go and watch a spectacular sunrise. And I wasn't disappointed 🙂
Se på dette, himmelen står formelig i brann ♥ Og med vindparken i forgrunnen, så ble det jammen litt av et syn.
Look at this, the heaven is on fire ♥ And with the windpark in the front, it gave quite a sight.
Oppe fra Ulvanuten er utsikten flott både mot solnedgang og soloppgang. Litt mye skyer til å begynne med i dag, men de løste seg opp når solen begynte å trenge gjennom.
From Ulvanuten the view is great both to sunset and sunrise. Too many clouds at the beginning, but as the sun worked it's way through, the clouds started to give way.
Himmelen var rosa i horisonten på flere kanter, og med høstfargene, og frost på bakken, var det et vakkert syn.
Then heaven was pink in the horizon wherever I turned, and with the autumn colors, and frozen ground, it was a beautiful sight.
En skikkelig nydelig morgen, og jeg føler faktisk at jeg ser ganske morgenfrisk ut i dag. Og det er ganske sjelden 🙂
A really beautiful morning, and I even feel i look morning fresh today. And that's really rare 🙂
En kald morgen var det jammen. Kun 1°C på Ulvanuten. Og i natt har det vært frost. Det er liten tvil om hvilken årstid vi snart entrer.
It was a cold morning. Only 1°C on the top of Ulvanuten. And last night has been frozen. No doubt on what time of year we are about to enter.
Allerede før jeg hadde kommet meg i klærne denne morgenen, måtte jeg ut på terrassen og ta et bilde av månen. Den var ganske fin den også.
Even before I had gotten my clothes on this morning, I had to go out on my terrace to photograph the moon. It was a beautiful moon.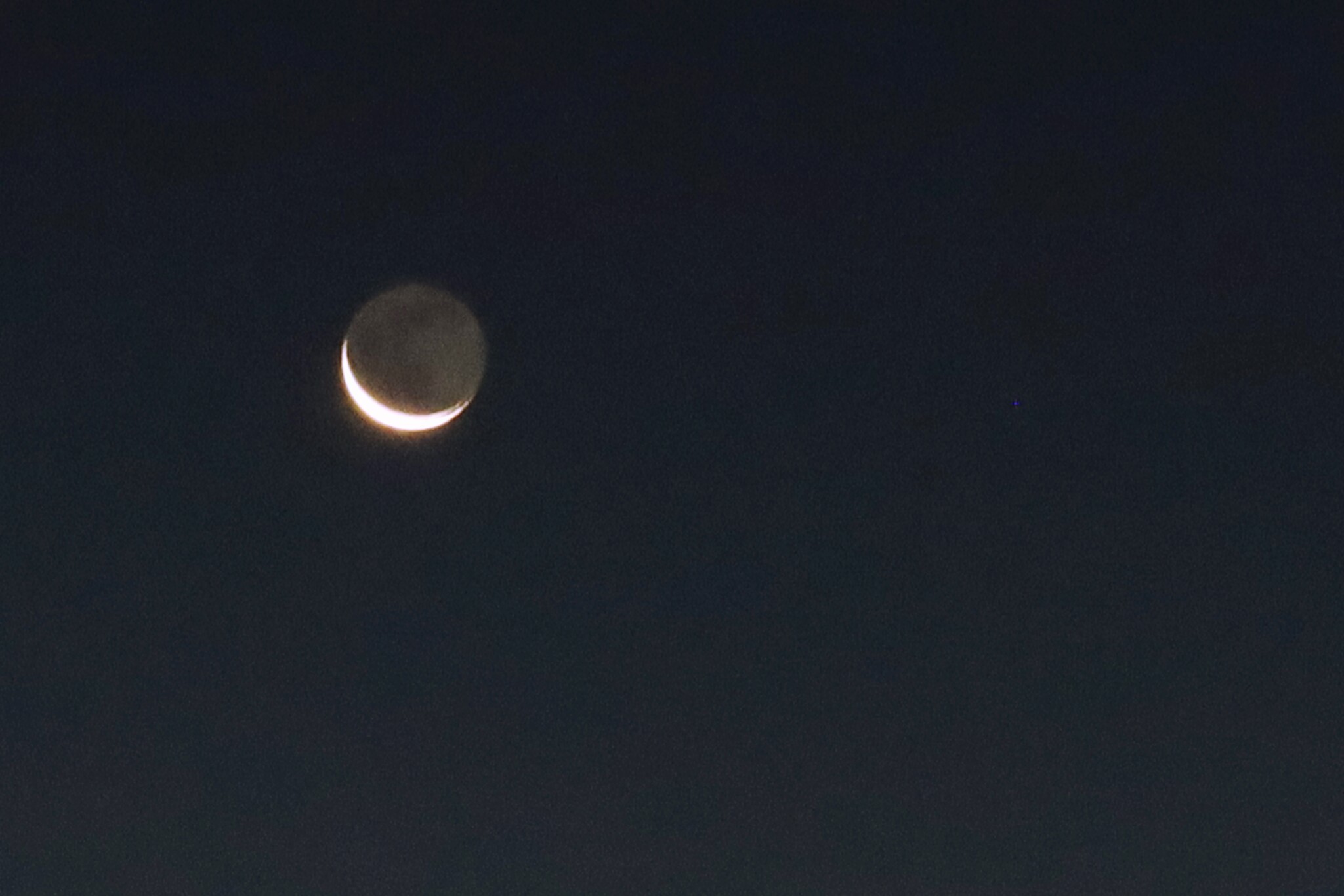 En god start på dagen dette her. Og været skal bli flott i dag her ♥ Ha en strålende vakker dag ♥
A good start of the day. And the weather is expected to be great here today ♥ Have a sparkling beautiful day ♥